TURNTABLES  |  SPEAKERS  |  ELECTRONICS  |  HEADPHONES   |  SETUP  |  + MORE
EXPERIENCE THE
ELEMENTS OF SOUND
The expert Audio Element team cherry-picks the highest quality new and pre-owned audio products, with everything you need for a complete system – on budget.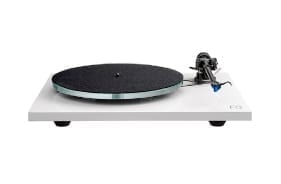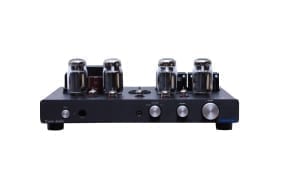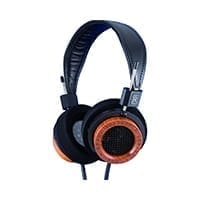 Tailored audio systems for beginner listeners and experienced audiophiles

EXPERT SOUND
We guide you in selecting the right system and provide expert room setup with placement of speakers and room treatments to help your system sing.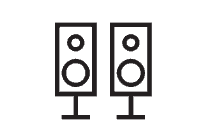 LISTENING ROOM
Visit us in our Pasadena showroom and experience our systems in a specially designed listening room, helping you select the right system for your home.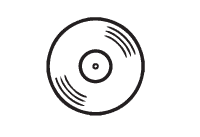 RECORDS + CARE
Not only do we offer a great selection of vinyl records for your turntable setups, but we also offer a unique record care and cleaning program in our showroom.
Audio Element is a great store with a wide selection of Vinyl Records for reasonable prices. BONUS they have a big section of Records that cost a dollar saw some great Gems in there like Duke Ellington, The Kingston Trio, The Beach Boys. They also have a variety of turn tables and Speakers. Great atmosphere inside the store. The workers are really nice I walked in accidentally not knowing it was closed and they let me in checked out some records and walked out with some gems. Definitely recommend this store.

Los Angeles

Yea this place rocks from the service to the equipment.  The guys were super helpful in helping get this 48 year old rocker mom into loving my first turntable. I bought a Rega turntable and I finally got it set up with my already owned Sonos speaker.  Wow I am enjoying the sound from the vinyl. What a huge difference in sound. I will no longer buy Cd's or download music again. I am having a concert in my home right now.  The Cult, The Who, Dropkick Murphy's, and more bands will be playing at our house. So glad I made this investment!  Can't wait to buy more records!

Rancho Mirage

This is the best place for hi-fi in Pasadena! I always stop by to pick up some inner record sleeves and have always had great customer service from them. Really patient and willing to talk about the equipment they have in stock. Looking forward to buying a cartridge and having them install it.

Pasadena

This place is fantastic! I'm just getting back into listening to records and music like it used to be and the folks here, particularly Brian are great. They are super knowledgable and helpful. I bought my amp from them and when I set it up I discovered my old turntable wasn't working. Brought that over and Brian fixed it right before my eyes. Love these guys - and they sell vinyl too!

La Cañada Flitridge

Absolutely amazing store!  They carry many of my favorite brands; DCS, Sonus Faber, VTL, Grado, Audioquest, Cardas and Transparent cables, along with many other high end manufacturers.  The vibe in here is comfortable and adds to a very pleasant purchasing experience. I was also happily surprised they sell some Vinyl here!  This has become my top recommendation for all my Audiophile friends.

San Fernando Valley

Superior customer service. Was having an issue with my Pro-Ject turntable. Brian diagnosed it as a loose wire. After rechecking all wire connections he adjusted the cartridge and hooked up to his audio equipment to test. Perfect. I mentioned I was interested in upgrading my speakers. Brian asked my budget then came in well below it with the speakers he demo'd for me. No trying to up-sell me, he was all about getting me the best sound with the equipment I owned and with in my budget. I'll definitely be back.

San Pedro