[vc_row][vc_column][vc_column_text css=".vc_custom_1563660555192{margin-bottom: 0px !important;}"]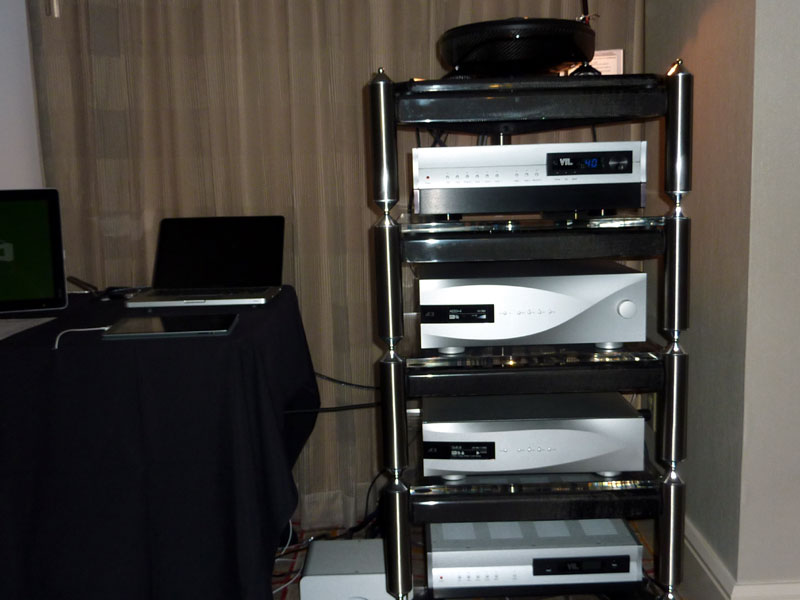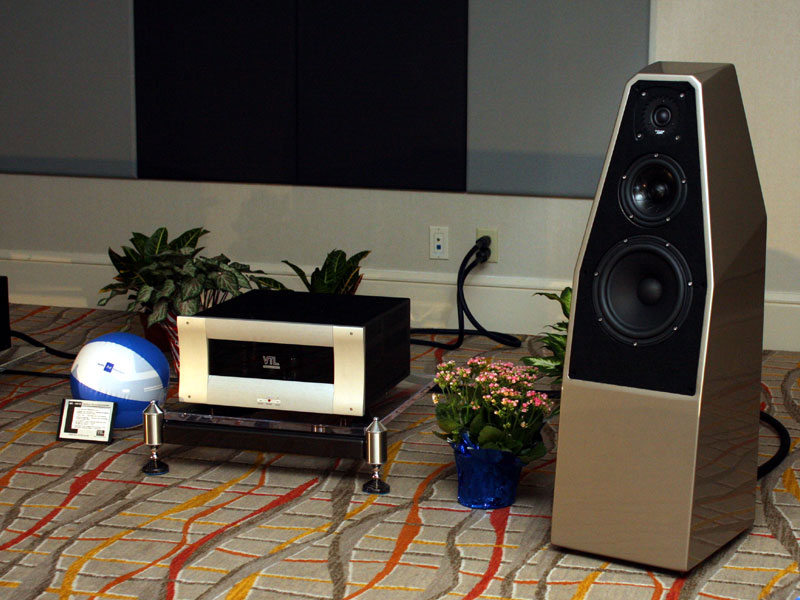 Posted 6.4.15
View the original article at theaudiobeat.com

Brian Berdan opened Audio Element in Old Town Pasadena two years ago, right around the time of the Newport Beach show. For this THE Show, Brian went all out, with three adjacent rooms that highlighted many of the top-shelf brands he carries. But as was the case two years ago, the system featuring VTL and dCS electronics, Wilson speakers and Transparent cables impressed us the most, although this time around the products were more modest and completely different.
VTL MB-185 Signature Series III mono amps ($17,500/pair) powered Wilson Sabrina speakers ($15,900/pair), their EL34 tubes bringing an appealing presence to the sound. Luke Manley of VTL explained that the choice of amplifier, MB-185 IIIs instead of the MB-450 IIIs used so often in the past, came down to the Sabrina's woofer, 8″ being ideal for the MB-185 III.
VTL's new TL-6.5 Series II Signature line stage ($15,000) and TP-6.5 Signature phono stage ($12,000) rounded out the electronics. A Grand Prix Audio Monaco 1.5 turntable ($23,500) with Tri-Planar Mk VII U2 SE tonearm ($7500) and Lyra Etna cartridge ($6995), along with a dCS Vivaldi DAC ($35,000) and upsampler ($20,000) were the analog and digital sources. Sixty-eight thousand dollars worth of Transparent Audio Generation 5 XL cables connected everything, with an Audience AdeptResponse aR6-TSS ($7550) smoothing out the AC. Grand Prix Audio also supplied the equipment rack and isolation platforms.
Wilson speakers and VTL electronics performing very well together has become a regular occurrence — it's news only if they don't gel. While the Sabrina might be the most modest Wilson floorstanding speaker, it played with fluidity and command with the VTL electronics. However, Luke Manley was quick to point out the important contributions of all the companies involved, most of all Audio Element and Brian Berdan, who did the initial setup and brought it all together, underscoring a dealer's central role in achieving serious sound.
[/vc_column_text][/vc_column][/vc_row]